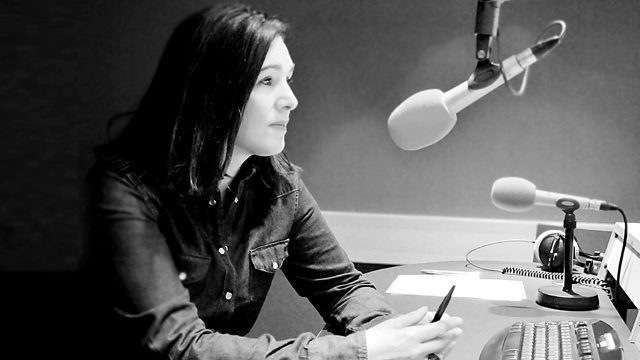 22/05/2012
The Mosaic Career: Struggling actors have been doing it forever, working another job to pay the bills, but due to the recent economic climate more and more of us working in the Arts in Scotland are resorting to what's been described as a 'mosaic career' - more than one job to make ends meet. With often surprising combinations - Doctor by day - TV writer by night, Police officer by day - artist by night and Psychotherapist by day - singer songwriter by night. The list of bizarre combinations goes on and on. Clare talks to TV Presenter Katrina Bryan (Nina and the Neurons) and Photographer Colin MacDonald about their mosaic careers.
Supermarket sweep for the NMS: Earlier this month The Art Fund and the Crafts Council announced that the National Museum of Scotland had successfully won a share of a massive £75,000 and acquired a work of outstanding contemporary craft, through Art Fund Collect. It's a scheme which offers UK museums the chance to enhance their contemporary craft collections. Curator Rosina Buckland joins Clare to describe how the experience of winning the piece (CRANE DANCE by Suiko Buseki ) resembled a process similar to that of the TV game show supermarket sweep!
Muses: A relatively familiar concept associated with artists, particularly of the Pre Raphaelite era and more commonly with musicians - the likes of Leonard Cohen's beloved Marianne, but do painters still find inspiration in a Muse? World renowned Scottish artist Gerard M Burns has recently found himself under the spell of an enchanting Russian ballet dancer Vassillissa Levtonova. Both join Clare in the studio to share with us, their artistic connection.
Last on