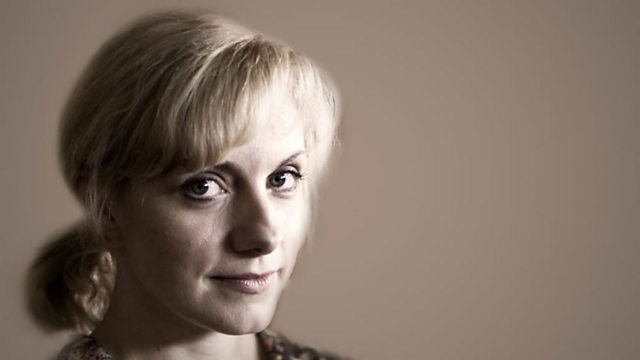 David Spicer - Kind Hearts and Coronets: Like Father, Like Daughter
Natalie Walter is pursuing a title and Alistair McGowan plays the seven members of a family standing in her way in a sequel to the famous Edwardian comedy by Roy Horniman.
The action of this new radio sequel to a classic comedy takes place some years after the death of the 10th Earl of Chalfont, a man who has systematically murdered his family in order to inherit his title. The twentieth century rolls on and even against a backdrop of international conflict and revolution,an Earldom is still not to be sniffed at apparently. It is rather to be fought for by fair means and foul. There are at least eight claimants to the Chalfont title, all of them ruthless. The Gascoyne family is a big one, its sense of entitlement enormous, its appetite for violence impressive and the family resemblance at times uncanny. A fresh modern take on a great comic plot, this Saturday Play draws both on the Edwardian novel 'Israel Rank' by Roy Horniman for inspiration. David Spicer's entirely new version of this brilliantly simple story has something to offer both those who know the original and those who come to it for the first time.
Written by David Spicer
Producer: Frank Stirling
A Unique production for BBC Radio 4.
Last on
Credits
| Role | Contributor |
| --- | --- |
| The Gascoyne Family | Alistair McGowan |
| Unity | Natalie Walter |
| Dolly | Jane Whittenshaw |
| Tour Guide | Jane Whittenshaw |
| Lily | Sally Orrock |
| Mr Morfill | Simon Greenall |
| Vicar | David Holt |
| Prosecuting Counsel | David Holt |
| Inspector Stirling | Steve Hodson |
| Prison Governor | Steve Hodson |
| Foreman of the Jury | Jason Devoy |
| Writer | David Spicer |
| Producer | Frank Stirling |