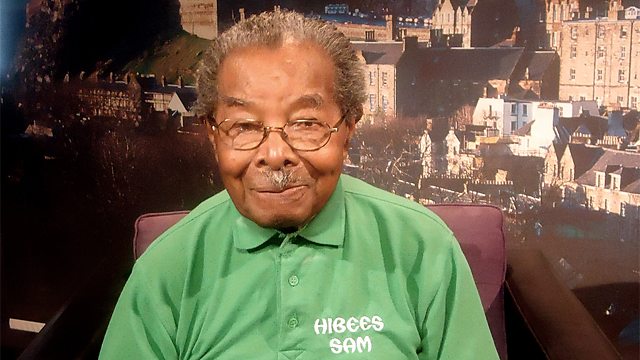 Belize: Sam Martinez
When a fish.. is an anonymous poem from Belize but for 102 year old Sam Martinez the memory of fishing for dinner for his parents and 14 siblings before heading to school is crystal clear.
Sam left Belize in 1942 and moved to Scotland to work in forestry as part of the war effort. After the war he chose to stay and enjoys life in Edinburgh with his family.
Poetry 2012 - The Written World, creating a unique picture of the nations of the world in verse.
Last on