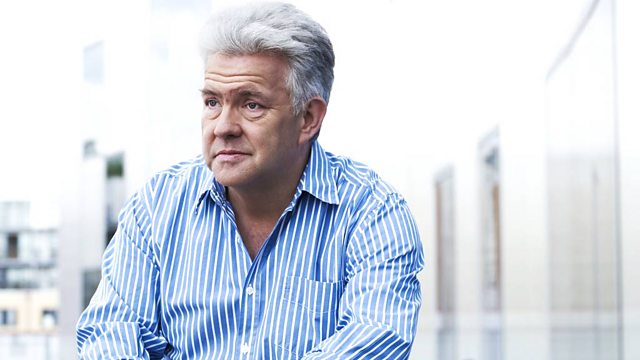 Wendy Cope, Barb Jungr, Joanne Harris, Simon Mole
Radio 3's 'cabaret of the word' at the Radio Theatre is presented by Ian McMillan.
Ian's guests at this recording are Wendy Cope, who's been called the 'wittiest of contemporary English poets' - she'll be launching the Proms Poetry Competition, and Barb Jungr - one of the nation's most respected interpreters of popular song, who'll be performing 'Blind Willie McTell' from her tribute album to Bob Dylan 'The Man in the Long Black Coat' and her own composition 'Sunset to Break Your Heart'. Joining them will be Joanne Harris to talk about revisiting the characters and landscape of 'Chocolat' in her new novel 'Peaches for Monsieur Le Cure', and the performance poet Simon Mole with 'Rebel, Rebel', a poem which explores the pleasures and difficulties of having baby-boomer parents
Proms Poetry Competition opens to entries from 25th May.
Producer: Faith Lawrence.
Last on