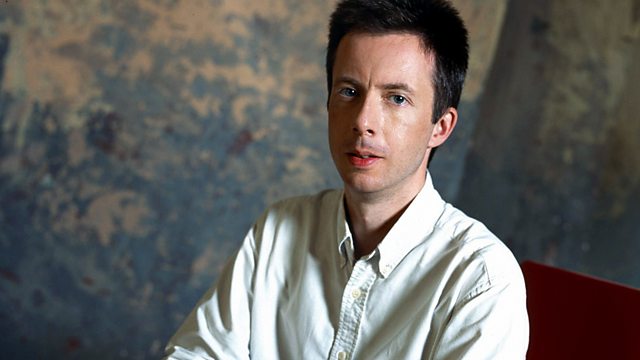 25/05/2012
John Shea introduces a concert of Haydn, Martinu & Mendelssohn with Orchestra della Svizzera Italiana conducted by Andrey Boreyko.
12:31 AM
Haydn, (Franz) Joseph [1732-1809]
Symphony no. 26 (H.1.26) in D minor "Lamentatione"
Orchestra della Svizzera Italiana, Andrey Boreyko (conductor)
12:48 AM
Martinu, Bohuslav [1890-1959]
Concerto for oboe and chamber orchestra
Marco Schiavon (oboe), Orchestra della Svizzera Italiana, Andrey Boreyko (conductor)
1:06 AM
Mendelssohn, Felix [1809-1847]
Symphony no. 3 (Op.56) in A minor "Scottish"
Orchestra della Svizzera Italiana, Andrey Boreyko (conductor)
1:49 AM
Beethoven, Ludwig van (1770-1827)
Piano trio No.7 in B flat major, 'Archduke' (Op.97)
Arcadia Trio
2:31 AM
Mozart, Wolfgang Amadeus (1756-1791)
Quartet for piano and strings in E flat (K.493)
Paul Lewis (piano), Antje Weithaas (violin), Lars Anders Tomter (viola), Patrick Demanga (cello)
2:59 AM
Tchaikovsky, Pyotr Il'yich (1840-1893)
Marche Slave (Op.31)
Slovenian Radio and Television Symphony Orchestra, Marko Munih (conductor)
3:10 AM
Diamond, David (1915-2005)
Rounds for string orchestra
CBC Vancouver Orchestra, Mario Bernardi (conductor)
3:25 AM
Bridge, Frank (1879-1941)
The Sea - suite for orchestra
BBC Philharmonic, Yan Pascal Tortelier (conductor)
3:47 AM
Corelli, Arcangelo (1653-1713)
Concerto grosso (Op.6 No.8) in G minor 'per la notte di Natale' [('Christmas night')
Bergen Philharmonic Orchestra, Roy Goodman (conductor)
4:02 AM
Beethoven, Ludwig van [1770 -1827]
Rondino in E flat (WoO 25) for two oboes, two clarinets, two horns, two bassoons
The Festival Winds
4:08 AM
Castelnuovo-Tedesco, Mario (1895-1968)
Tarantella for guitar
Tomaz Rajteric (guitar)
4:13 AM
Tekeliev, Aleksandar (1942-)
Motor-Car Race
Bulgarian Radio Children's Choir, Hristo Nedyalkov (conductor), Detelina Ivanova (piano)
4:17 AM
Bennett, Richard Rodney (b. 1936) (arr. David Lindup)
Murder on the Orient Express - music from the film
BBC Philharmonic, Rumon Gamba (conductor)
4:31 AM
Sáry, László (b.1940)
Kotyogó ko egy korsóban (Pebble Playing in a Pot)
Aurél Holló & Zoltán Rácz (marimbas)
4:40 AM
Anon (arr. Pedro Memelsdorff and Andreas Staier)
Three tunes to John Playford's 'Dancing Master'
Pedro Memelsdorff (recorder), Andreas Staier (harpsichord)
4:45 AM
Weiner, Leó (1885-1960)
Fox Dance - from Divertimento No.1
Concentus Hungaricus, Ildikó Hegyi (concert master)
4:48 AM
Busoni, Ferruccio (1866-1924)
Finnlandische Volksweisen (Finnish Folksong arrangements) for piano duet (Op.27)
Erik T. Tawaststjerna and Hui-Ying Liu (pianos)
5:00 AM
Haydn, Joseph (1732-1809)
Overture (Sinfonia) from L' Isola disabitata - azione teatrale in 2 acts
Norwegian Radio Orchestra, Rolf Gupta (conductor)
5:08 AM
Bach, Johann Christian (1735-1782)
Quintet in F major for flute, oboe, violin, viola and continuo (Op.11 No.3)
Les Adieux
5:18 AM
Milhaud, Darius (1892-1974)
Le Globe-trotter, Op.358
CBC Vancouver Orchestra, Mario Bernardi (conductor)
5:36 AM
Calame, Genevieve (1946-1993)
Sur la margelle du monde
Bienne Symphony Orchestra, Franco Trinca (conductor
5:47 AM
Schumann, Robert (1810-1856)
Fantasiestücke (Op.12)
Kevin Kenner (piano)
6:13 AM
Berlioz, Hector (1803-1869)
King Lear - overture (Op.4)
Vancouver Symphony Orchestra, Kazuyoshi Akiyama (conductor).
Last on