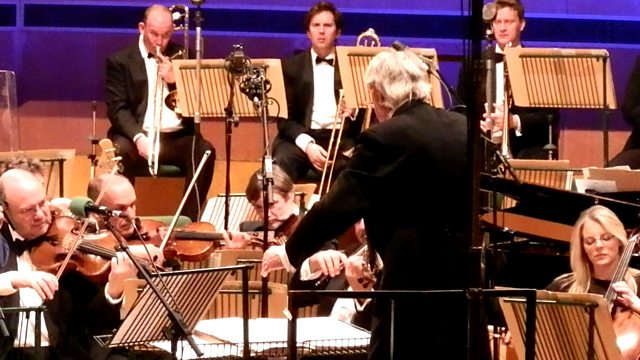 A World of Music
Internationally renowned conductor Owain Arwel Hughes leads the BBC Concert Orchestra through a programme that features music and composers from the four corners of the globe.
From Australia - Percy Grainger; from America - John Williams; from Europe - Dvorak, Wagner, Bizet and Strauss, and not forgetting works from England, Ireland, Scotland and Wales.
Guest stars include Cerys Matthews; tenor Wynne Evans; soprano Elin Manahan Thomas; a 100-voice choir made up of members from the Cardiff Ardwyn Singers and Cardiff Polyphonic Choir; and, of course, the fabulous 60-piece BBC Concert Orchestra, all presented by Ken Bruce.
This concert first broadcast on Radio 2 in May 2012.
Last on