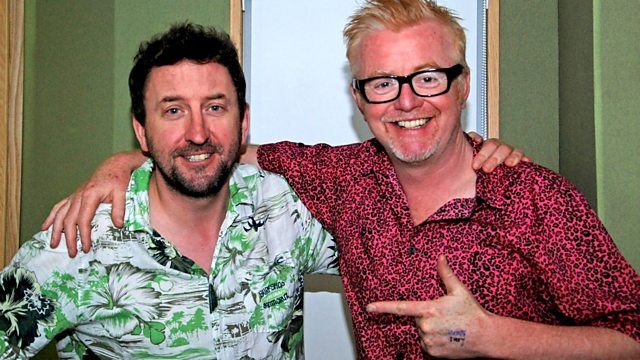 Lee Mack joins us for Breakfast
Lee Mack joins us for Breakfast. One of the UK's leading stand up comedians, his cheeky sense of humour transfers perfectly to the small screen - how will he fare on the wireless? Pretty well, we reckon!
He's coming to tell us about making the new series of 'Not Going Out', and we hear he's also starting to write a book...
Beginning his career by winning a stand up competition at the Edinburgh Festival Fringe in 1995 set Lee up to become one of the most accessible rib-ticklers of his generation. However, he says he first got into comedy by doing Bobby Ball impressions at his school when he was 15! He did his first open mike slot while studying at Brunel University, and within just 18 months was a full time comedian.
His first sitcom 'Not Going Out' for BBC One with Tim Vine began in 2006, and has just been recommissioned to return for a whopping sixth and seventh series! They'll be airing in 2013 and 2014 after the soaring success of the previous five series, which earned Lee and Tim some trophies on the mantelpiece in the form of a Rose d'Or and an RTS Award.
Alongside the TV series Lee has been working hard, hitting the road with his own stand up tour called 'Going Out' on which he embarked in 2010 after the success of his first live DVD in 2007. He's also a team captain on the BBC One panel show 'Would I Lie to You?', and has displayed his razor-sharp wit as a guest host on 'Have I Got News For You' and 'Never Mind the Buzzcocks' many times.
Lee's a huge Blackburn Rovers supporter, so after their disappointing season, maybe we can cheer him up with a coffee and a croissant!
Last on
The Overall Most Popular Tracks
Most added tracks from this show