Add music you love and enjoy it with
T. Rex

20th Century Boy

Tanx + Zinc Alloy, Edsel, 009

(CD Single), Universal, 1

Marvin Gaye & Tammi Terrell: Greatest Hits, Tamla Motown

10cc

Wall Street Shuffle

Million Sellers Vol.13 - The Seventie, Disky

Lightning Seeds - Cloudcuckooland, Ghetto

Light Years - The Very Best Of ELO, Epic

Wham!

Club Tropicana

The Best Summer Ever (Various Artist, Virgin

20 Golden Number Ones, MFP

Jimmy Osmond/ The Osmonds

I Can't Get There Without You

I Can't Get There Without You, Osmonds Entertainment, 1

Hits Of 1971 & 1972 (Various Artists), Polydor

The Supremes

Baby Love

Diana Ross & The Supremes - 40 Motown, Polygram Tv

Queen

Don't Stop Me Now

Jazz, Island, 12

Third World

Now That We've Found Love

The Best Summer Ever (Various Artist), Virgin

(CD Single), Gut Records, 5

Stevie Wonder - Song Review, Motown

Kylie Minogue - Rhythm Of Love, Pwl Records

Something Else By The Kinks (Deluxe Edition), Sanctuary, 13
Pause For Thought

With Canon Ann Easter, Chief Executive of a Charity and Chaplain to the Queen.

Sometimes, when I'm thinking about my Pause for Thought, a subject comes to mind very quickly and easily; sometimes the day that I'm going to be on is a Saint's day or there's a special celebration. But sometimes, if nothing suggests itself, I have a look at the date on the Internet and see what comes up.
And guess what?Today is Towel Day and I've brought mine!
This is in memory of Douglas Adams who wrote the very successful sci-fi books and comedy series 'The Hitchhikers Guide to the Galaxy'; it's a spoof on travelogues and very funny and, like many of its kind, has a deep philosophical message at its heart as well. Aficionados of that series will carry a towel today because Douglas wrote that intrepid travellers should always carry a towel because it's a multi-purpose tool which comes in useful in all sorts of ways as a sail, a gas mask, a blindfold, a weapon, a bedsheet and countless other uses. That's the practical applications.
But he also made the point that having a towel to use in all those ways and more and, more importantly, knowing where that towel is, is the sign of a person to be reckoned with! To know where one's towel is, he said, is to be in control of one's life!
If only it were that easy! But then, I suspect that most of us invest things with special powers sometimes don't we? Those lucky pants or shirt which will definitely get us a date, a rabbit's foot or a shamrock so that we pass an exam or get a job - I think there's no harm in that. If it gives us a bit of confidence and enables us to take a little risk, then that's fine. Why not? All good gifts around us, as the hymn says, are sent from Heaven above, signs of God's love for us, and I reckon God wants us to use those gifts and enjoy them.
And if your comfort blanket is a towel, you're obviously a hitch-hiker!
BBC Playlister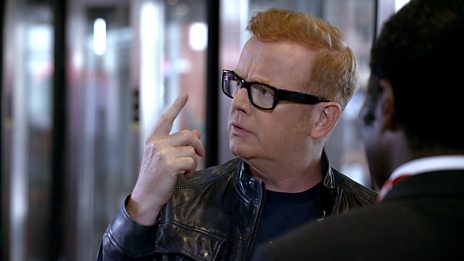 Chris has a song stuck in his head - but what is it? That's why he needs BBC Playlister!
500 WORDS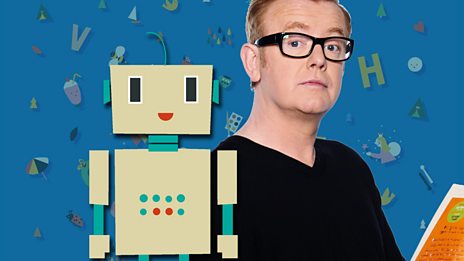 Featuring celebrity videos and top writing tips!
Podcast
Catch up with the latest Breakfast fun with Chris Evans. Hear the best stories and the biggest…