Add music you love and enjoy it with
Pause for Thought

From Rev'd Rob Gillion

This coming week is a real highlight for us in Chelsea as we celebrate the flower show.

My favourite gardens are those full of roses - for their fragrance and their beauty. we all know the famous phrase 'stop and smell the roses' and its so important that we take time as often as possible to appreciate the beauty of God's creation.

The other characteristic of roses is that the more you prune the more they flourish.

Jesus uses the theme of pruning in one of his parables in relation to our growth as individuals, the more you prune the healthier the fruit and the better the harvest. The more you prune then healthier the roses.

Now for all their romantic beauty, of course their stems are covered by thorns. In order to receive a rose you have to grasp the thorns. So often the most significant moments in our lives involve both suffering and glory.

I suppose this is true of the way we try to nurture our children.

My wife didn't have the best of labours when our sons were born, one was 10lbs 2 oz and as she was facing the pain of childbirth she said that I could marry again! When at last she held him in her arms the pain and suffering was forgotten as we marvelled the beauty of new life.

I have the joy of baptising beautiful babies , six in the coming weeks, and as I shower them with refreshing water and hold this delicate life in my arms and offer God's' blessing I return the child to its parents reminding them it is now a partnership of care and nurture with themselves and God.

Trials and tribulations will come but thorns will have to be grasped, so I've brought a bunch of roses to brighten up the studio, and take in the beauty and the fragrance of the world and hope that all of us will stop and smell the roses!
BBC Playlister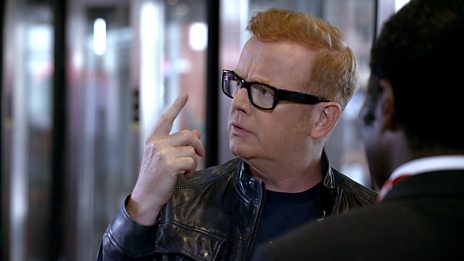 Chris has a song stuck in his head - but what is it? That's why he needs BBC Playlister!
500 WORDS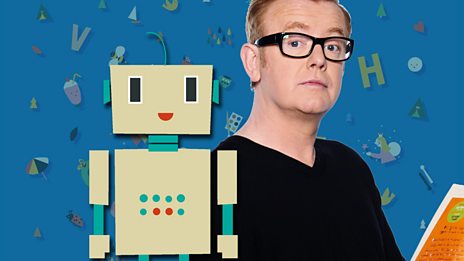 Featuring celebrity videos and top writing tips!
Podcast
Catch up with the latest Breakfast fun with Chris Evans. Hear the best stories and the biggest…