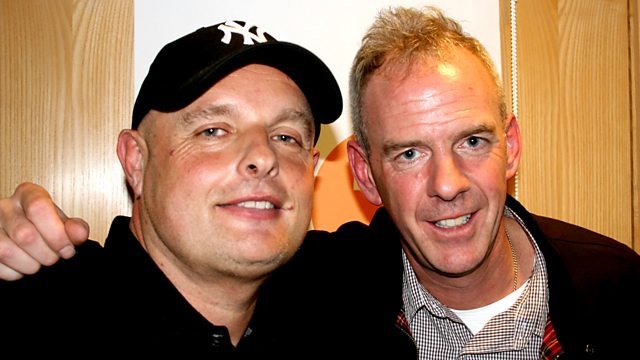 19/05/2012
Norman Cook has come a long way from his first taste of success as the Housemartins' bass player in the 80s. Nobody could have predicted at the time that he would go on to become one of the UK's most successful, influential and revolutionary dance DJs, producers and remixers.
Under different pseudonyms - including Beats International, Freakpower, Mighty Dub Katz and, of course, Fatboy Slim - Norman was rarely away from the charts or dancefloors throughout the 90s and beyond. Along the way, he's picked up awards not only for his own work and remixes, but also for his innovative videos. He continues to make music to this day, and DJs around the world, returning to his hometown of Brighton for the Big Beach Bootique, which next takes place this June.
On this week's show, Dave welcomes Norman to the show for a good rummage through his record collection. You can expect a varied mix that reflects his early beginnings on the Brighton hip-hop scene, through his experiences of the acid house scene, and beyond...
Also on tonight's show, Dave pays tribute to one of the most influential figures in dance music - the queen of disco, Donna Summer, who sadly passed away this week. He features some of your favourite Donna Summer tracks, moments and memories.
Plus we head back a decade to 2002, with some key tracks from the year. Ashley Beedle, formally of X-Press 2, recounts the story of their huge hit 'Lazy' with David Byrne that year, and picks one of his favourite 2002 dance tracks.
You can contact Dave via email dave.pearce@bbc.co.uk, text on 88291 and also on Twitter.
Last on