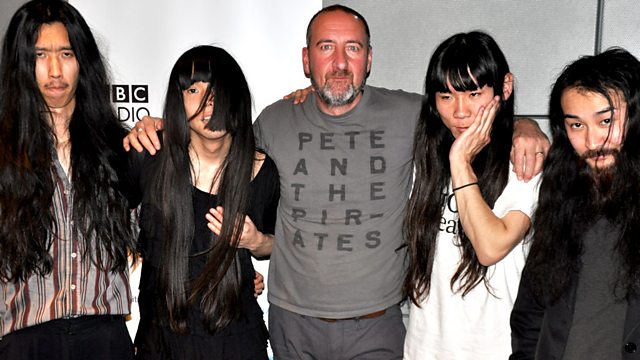 Bo Ningen
Well we've got Bo Ningen in session tonight so don't say we didn't warn you! They're loud!
Taigen, Kohhei, Yuki and Monchan were all originally from Japan, but it wasn't until they came to London that they met and what was created was Bo Ningen.
It's hard to describe the Bo Ningen sound but if you were to take a bit of 70s psychedelic rock vibe and guitar riffs, Japanese underground sound with a dollop of echo, fuzz and reverb then you might be somewhere nearer to knowing what they sound like. The only way to properly find out would be to tune in, and then also catch them on tour with The Horrors.
Last on