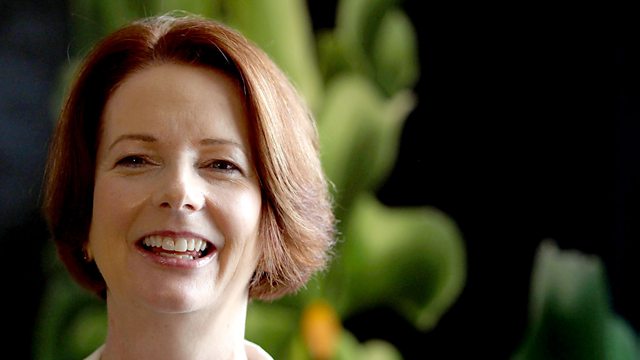 18/05/2012
Listen in pop-out player
Birgitta Jonsdottir said she never dreamt of becoming a politician, but following the collapse of the banking system and the political fallout that followed, she became part of a movement trying to create a new politics in Iceland. Now she's not only an MP, she co-produced the notorious 'Collateral Murder' video for Wikileaks, showing the shooting of Iraqi citizens from an American helicopter, and became a global voice campaigning for greater internet freedom. She joins Jenni Murray in the studio.
Amid the hustle and bustle of modern life we find out just how couples can carve out enough time in their daily routines to have a decent conversation.
When Julia Gillard became Australian Prime Minister she was attacked by some for her wardrobe
and for not having children. Now Germaine Greer has been on Australian television saying Gillard should stop wearing jackets that don't fit and that she has, quote, "a big arse"! What does this say about Australian politics and would it have been an issue if Julia Gillard was a man?
Also as part of the BBC's Shakespeare Unlocked season, Actress Zoe Wanamaker chooses her favourite piece of Shakespeare.
Last on