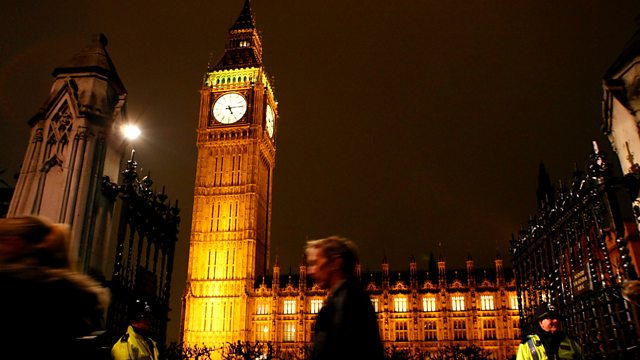 16/05/2012
Sean Curran with the day's top news stories from Westminster, where the Prime Minister issues a blunt warning that the eurozone could fall apart. David Cameron says it has to make a choice about whether to stay together or break up.
The Labour leader, Ed Miliband, accuses the Government of failing to argue for a growth plan in Europe or come up with one for the UK.
MPs discuss the cost of living in the latest debate on the Queen's Speech.
And an Iranian-born member of the House of Lords says she was treated like a terrorist by immigration staff.
Last on