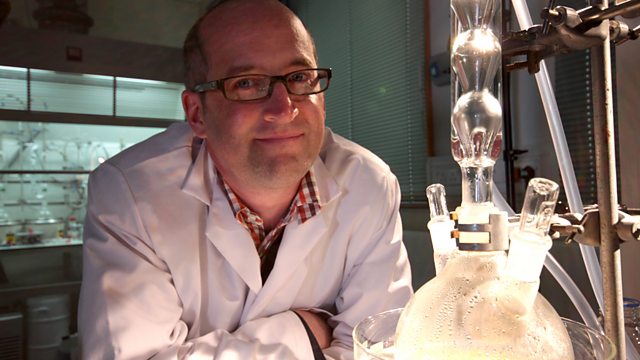 Materials: How They Work
Materials scientist Mark Miodownik takes a look into the inner world of metals, ceramics and plastics and the microscopic structure that allows them to function. Mark begins his journey in the copper mines of an Israeli desert, examining how ancient man extracted copper from rocks. He follows the quest to find stronger metals through to alloys and the invention of superalloys for the aerospace industry.
Mark also looks at the story of ceramics, which began in ancient Rome with the invention of concrete, and at how fibre optics and superconductors are revolutionising our modern-day infrastructure.
Finally, the story of plastics, beginning with Goodyear and the invention of vulcanised rubber, through to how Leo Hendrik Baekeland invented Bakelite and the plastics revolution which followed, taking in carbon fibres and F1 cars along the way, before ending with the cutting-edge discovery of the strongest material known to man - graphene - and how it might just revolutionise the IT industry.
Credits
| Role | Contributor |
| --- | --- |
| Presenter | Mark Miodownik |
Featured in...
KS4. Inspiring films about science and engineering specially made for 14-16 year-olds.