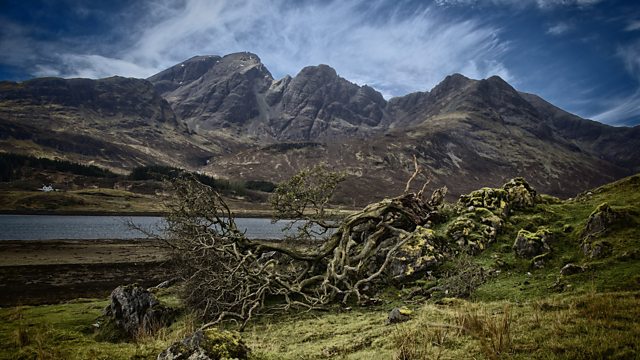 12/05/2012
Should the construction of hilltracks require planning permission? We hear both sides of the argument.
Scotland's makar Liz Lochhead takes Mark to her favourite place at Glen Uig, as part our My Favourite Place writing competition.
AA Box 472 near Ballater is one of about 10 such boxes left in the UK. It's also one of the smallest museums around. Mark takes a look.
Storyteller Claire Hewitt talks about her bike journey around the route of the Etape Caledonia, telling - and learning - stories as she goes.
How to turn a murky, old canal into a sporting venue of the future.
Plus original Highland ponies and red throated divers on Rum.
Last on