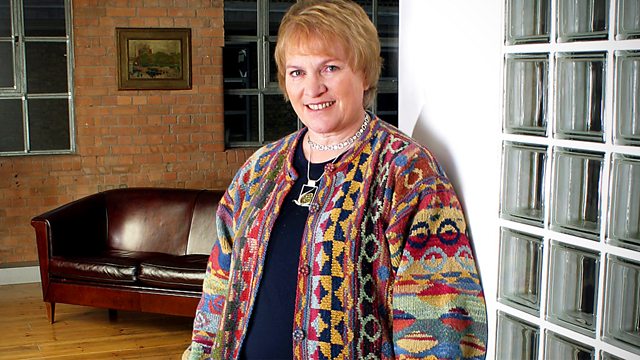 Angela Rippon, Jim Lee, Marian Partington, Vusi Mahlasela
Listen in pop-out player
Libby Purves is joined by journalist Angela Rippon, photographer & filmmaker Jim Lee, musician Vusi Mahlasela, and Marian Partington, whose sister was a victim of Frederick and Rosemary West.
Journalist Angela Rippon features in the Channel 5 series, 'War Hero in My Family', where celebrities trace the stories of their relatives contributions during times of war. Angela didn't meet her father John until she was three years old, because he'd spent World War Two serving with the Royal Marines. As she grew up, he told her funny stories of life at sea, but rarely about the harsh realities of war and now Angela goes in search of what his war was really like. 'War Hero in My Family' is on Channel 5.
Jim Lee is a fashion photographer and film maker. He photographed the Rolling Stones and the Beatles and collaborated with Ossie Clark, Versace and Yves St Laurent. He is the subject of a book entitled 'Arrested' - written by Peter York and there is also an exhibition of Jim's work at Somerset House in London. 'Arrested' by Peter York is published by Ammonite Press.
Marian Partington's sister Lucy went missing in December 1973. Over twenty years later in 1994, Marian learned that her sister's remains had been discovered at No. 25 Cromwell Street, Gloucester, the home of serial killers Frederick and Rosemary West. In her book, 'If You Sit Very Still', she explores the territory of traumatic loss, and the restoration of the human spirit. She now works in prisons to raise awareness about restorative justice, working with the Forgiveness Project. 'If You Sit Very Still' is published by Vala Publishing Co-operative.
Vusi Mahlasela is a South African singer-songwriter, poet and activist. His music, generally described as "African folk", was an inspiration to many in the anti-apartheid movement with themes including the struggle for freedom, forgiveness and reconciliation. His new album, 'Say Africa' includes a tribute to his maternal great, great, great grandfather, the prophet/healer Mokalanyane, who some believed had the gift of making rain.
Producer: Annette Wells.
Last on