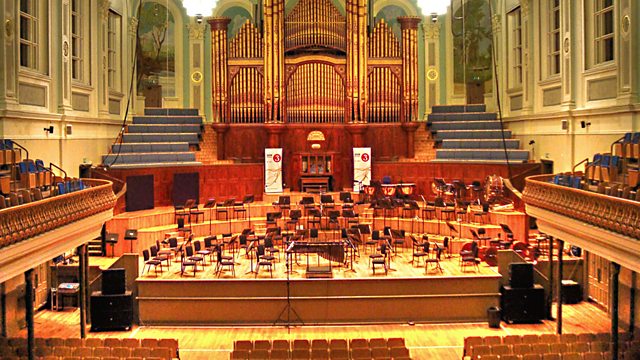 Jordi Savall at the Lufthansa Festival
Live from St John's Smith Square, London
Presented by Catherine Bott
The Luftansa Festival of Baroque Music is focussing in this olympic year on the spirit of goodwill, competition and harmony of nations. For this opening concert, the revered Catalan viol-player Jordi Savall brings his hand-picked line up of leading players from many nations to London for a concert featuring Baroque music from across Europe.
In the French corner is Lully with his incidental music to Moliere's play, presented to the court of Louis XIV. The Italian baroque is represented by the concerto grosso writing of Corelli and Geminiani. England has the music of Charles Avison, and Biber with his vivid battle music represents Bohemia and Austria. Handel and Boccherini meanwhile travelled widely, assimilating different European styles.
Lully: Le Bourgeois gentilhomme (suite)
Corelli: Concerto grosso in D major, Op.6 No.4
Biber: Battalia
Geminiani: Concerto grosso No.12 in D minor, 'Follia' (after Corelli)
20:25
Interval: Interval Music
20:45
Handel: Concerto grosso in G major, Op.6 No.1
Avison: Concerto No.9 in C major (after D. Scarlatti)
Boccherini: Quintet in C major, Op.30 No.6, 'La musica notturna delle strade di Madrid'
Le Concert des Nations
Jordi Savall (viola da gamba/director).
Last on