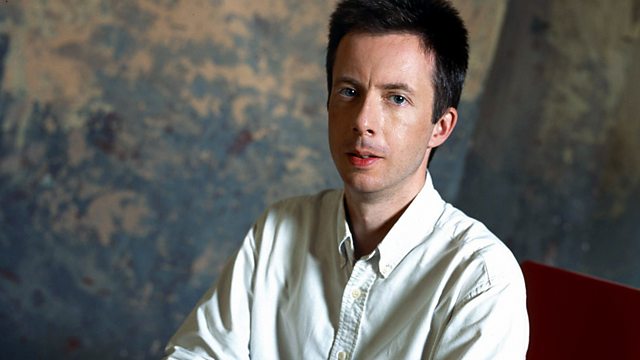 13/05/2012
John Shea presents the Sydney Symphony Orchestra and conductor Mark Wigglesworth in works by Rossini and Shostakovich. Bernd Glemser is soloist in Rachmaninov's 2nd Piano Concerto.
1:01 AM
Rossini, Gioachino [1792-1868]
Overture to 'William Tell'
Sydney Symphony Orchestra, Mark Wigglesworth (conductor)
1:13 AM
Rachmaninov, Sergey [1873-1943]
Concerto for piano and orchestra no. 2 (Op.18) in C minor
Bernd Glemser (piano), Sydney Symphony Orchestra, Mark Wigglesworth (conductor)
1:48 AM
Shostakovich, Dmitry [1906-1975]
Symphony no. 15 (Op.141) in A major
Sydney Symphony Orchestra, Mark Wigglesworth (conductor)
2:37 AM
Beethoven, Ludwig van (1770-1827)
Sonata for violin and piano in F major "Spring" (Op.24)
Henning Kraggerud (violin), Havard Gimse (piano)
3:01 AM
Poulenc, Francis (1899-1963)
Gloria for soprano, chorus and orchestra in G major
Annick Massis (soprano), Choeur de Radio France, Orchestre National de France, George Prêtre (conductor)
3:30 AM
Strauss, Richard (1864-1949)
Metamorphosen for 23 solo strings (AV.142)
Risor Festival Strings, Christian Tetzlaff (conductor)
4:00 AM
Bartók, Béla (1881-1945)
"Four Hungarian folk songs (Sz.93)
The Hungarian Radio Chorus, Peter Erdei (conductor)
4:14 AM
Debussy, Claude (1862-1918)
L'Isle joyeuse
Jane Coop (piano)
4:20 AM
Obrecht, Jacob (1450-1505)
J'ai pris amours a ma devise
Amsterdam Loeki Stardust Quartet
4:26 AM
Zagar, Peter (b. 1961)
Blumenthal Dance No.2 for violin, viola, cello, clarinet and piano (1999)
Opera Aperta Ensemble
4:35 AM
Kuula, Toivo (1883-1918)
Festive March (Op.13)
Finnish Radio Symphony Orchestra, George de Godzinsky (conductor)
4:44 AM
Dvorák, Antonín (1841-1904)
Klid (Silent woods) for cello and orchestra (B.182)
Shauna Rolston (cello), Edmonton Symphony Orchestra, Uri Mayer (conductor)
4:50 AM
Corelli, Arcangelo (1653-1713)
Concerto Grosso in D (Op.6 No.4)
Europa Galante, Fabio Biondi (violin/director)
5:01 AM
Mendelssohn, Felix (1809-1847)
Ruy Blas - overture (Op.95)
BBC Symphony Orchestra, Jiri Belohlavek (conductor)
5:09 AM
Chopin, Frédéric (1810-1849)
Rondo in C minor, Op.1
Ludmil Angelov (piano)
5:18 AM
Cavalli, Francesco (1602-1676)
Salve Regina
Monteverdi Choir, English Baroque Soloists, John Eliot Gardiner (conductor)
5:27 AM
Handel, George Frideric [1685-1759] orch. Mozart, Wolfgang Amadeus [1756-1791]
Overture and prelude to Act II of Acis and Galatea K. 566
Norwegian Radio Orchestra, Andrew Manze (conductor)
5:37 AM
Alpaerts, Flor (1876-1954)
Avondmuziek
I Solisti del Vento, Ivo Hadermann (conductor)
5:46 AM
Ravel, Maurice (1875-1937)
Chants populaires (Popular songs)
Catherine Robbin (mezzo-soprano), André Laplante (piano)
6:00 AM
Smetana, Bedrich (1824 -1884)
String Quartet No.1 in E minor 'From My Life'
Vertavo Quartet
6:30 AM
Thuille, Ludwig (1861-1907)
Sextet for piano and wind quintet in B flat major (Op.6)
Jae-Eun Ku (piano), Tae-Won Kim (flute), Hyong-Sup Kim (oboe), Hyon-Kon Kim (clarinet), Sang-Won Yoon (bassoon), Kawng-Ku Lee (horn).
Last on