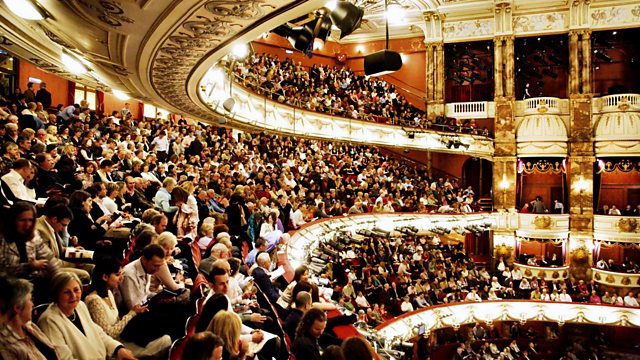 John Adams's The Death of Klinghoffer
John Adams's The Death of Klinghoffer
Presented by Andrew McGregor
John Adams and his librettist Alice Goodman always knew that using the 1985 hijacking of the cruise ship Achille Lauro as the basis for an opera would be a hot potato. But quite how hot, even he couldn't have predicted. The controversy surrounding 'The Death of Klinghoffer', with its grisly plot including the murder of an elderly, disabled American Jew, has never abated since its 1991 premiere in Brussels. It has taken over twenty years for it to be staged in this country and this production, directed by Tom Morris and recorded at English National Opera, is the first at a British opera house. Andrew McGregor explores the opera's themes and controversy with Penny Woolcock, who herself directed a film of 'Klinghoffer'. And in the interval, former BBC Middle East correspondent Tim Franks throws light on the political background of the region in the mid-80s.
Klinghoffer.....Alan Opie (Baritone)
Captain.....Christopher Magiera (Baritone)
Marilyn Klinghoffer.....Michaela Martens (Mezzo-Soprano)
Molqui.....Edwin Vega (Tenor)
Rambo.....Sidney Outlaw (Baritone)
Mamoud.....Richard Burkhard (Baritone)
Austrian Woman.....Kathryn Harries (Soprano)
First Officer.....James Cleverton (Baritone)
Swiss Grandmother.....Lucy Shaufer (Mezzo-Soprano)
Palestinian Woman.....Clare Presland (Soprano)
British Dancing Girl.....Kate Miller-Heidke (Singer)
Chorus and Orchestra of English National Opera
Conductor.....Baldur Bronnimann.
Last on