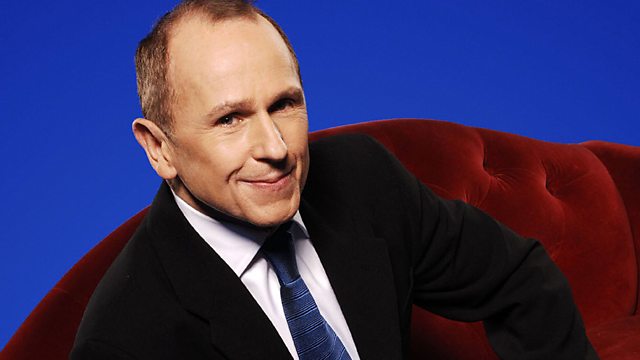 A Life in Tights
Another chance to hear the dancer, director and choreographer - Wayne Sleep - present an evening of glorious ballet music which has formed the backdrop to his career over the last 50 years.
In 1955, an eight-year-old Wayne Sleep attended his first dance lesson. His first teacher was Miss Carr and she held a weekly ballet class over the local bicycle repair shop in Wayne's home town of Hartlepool.
The dance space was far from glamorous - flaky paint peeling off the dark, damp, crumbling walls but it set Wayne on the road to win the Leverhulme Scholarship to the Royal Ballet School. And, as a member of the Royal Ballet Company, he went on to create many great character roles.
The choreography, scenery and costumes may change but the music stays the same. The programme includes Tchaikovsky's scores to Swan Lake, The Sleeping Beauty and The Nutcracker; Manon by Jules Massenet; Coppelia by Leo Delibes and Igor Stravinsky's magical finale to The Firebird.
Many of the great ballet scores have been used for other forms - Khachaturian's Adagio from Spartacus is recognisable as the signature tune for the TV drama The Onedin Line; the Clog Dance from La Fille Mal Gardee was used as the theme to the BBC Home Service's At Home This Afternoon; and Prokofiev's Dance of the Knights from his ballet Romeo and Juliet - written to describe the feuding families of the Montagues and Capulets - is now used to introduce the feuding teams of Sir Alan Sugar's boardroom in BBC TV's The Apprentice.
This year also marks the 50th anniversary of one of the great ballet partnerships - Margot Fonteyn and Rudolf Nureyev. Their first performance together took place at the Royal Opera House in 1962 in Giselle and Adolphe Adam's music from that great ballet is included tonight.
Wayne Sleep also recalls some of his favourite ballet roles including Alain in La Fille Mal Gardee; Ugly Sister in Cinderella and Squirrel Nutkin in TheTales of Beatrix Potter.
In tonight's interval, Joe Haddow goes backstage at the Royal Opera House, in London's Covent Garden, to explore just what it takes to put on such magnificent productions. We'll hear from Principal dancer Steven McRae about his work with The Royal Ballet, and screenwriter Lee Hall explains his inspirations for writing Billy Elliot. The choreographer, dancer and West End star, Adam Cooper, also tells Joe about growing up as a young boy who liked dance, and how Matthew Bourne's Swan Lake changed his life.
The concert was recorded at LSO St Luke's in London and the BBC Concert Orchestra is conducted by Martin Yates.
Last on