Add music you love and enjoy it with
U2

Desire

U2 - The Best Of 1980-1990, Island

Keane

Silenced By The Night

(CD Single), Island, 1

A Portrait Of Doris Day, Stylus

Tom Petty

Free Fallin'

Tom Petty - Full Moon Fever, MCA

Fresh Hits 96 (Various Artists), Sony Music TV, 16

Pink Floyd

Another Brick In The Wall

Pink Floyd, Harvest

Emin

Baby Get Higher

(CD Single), Saffron, 1

Million Sellers Vol.14 - The Seventie, Disky

Doris Day

The Deadwood Stage

A Portrait Of Doris Day, Stylus

Some Kind Of Trouble, Atlantic, 1

Rediscover The 60's - Sealed With A K, Old Gold

(CD Single), Wrasse Records, 3

Texas

Say What You Want

Woman (Various Artists), Polygram Tv/Sony Tv

The Platinum Collection, Rhino

Now 49 (Various Artists), Now

(CD Single), Columbia, 12

The Godfathers Of Britpop, Polygram Tv

Fifty Number Ones Of The 60's (Variou, Global Television

The Best Of Rod Stewart, Warner Bros

Coldplay & Rihanna

Princess Of China

(CD Single), Parlophone, 1

Bryan Ferry/Roxy Music - Street Life, Eg

The Very Best Of Randy Crawford, Dino

Duran Duran

Is There Something I Should Know

Duran Duran - Decade, EMI, 1

This Year's Love (Various Artists) C, Global Television

R.E.M.

Man On The Moon

Simply The Best Movie Album (Various), Warner Strategic Market

Country Moods (Various Artists), Polygram Tv
Pause For Thought

With Simon Cohen, who runs a communications agency.

My loved ones have been rocked by some recent deaths, and I've been wondering 'Why don't we talk about more about death as a society?'

Four years ago, the phone rang. 'Gib has a brain tumor. He only has a few days left to live.'

I jumped on a train to Bradford, to go and see my best friend from university, for the very last time. When I arrived at the hospice, Gib's hair was all shaven, and he couldn't really talk much. But Gib was a cheeky sort, and didn't need words to communicate. His sparkly eyes lit up my soul, his smile danced across my heart. I whispered in his ear that I loved him, and left, knowing our relationship was only just beginning.

The love between me and Gib, what I'll call true love, transcended geography - the M1 didn't stand a chance of slowing us down! True love also transcends time - like most good friends, me and Gib could go weeks, months or even years without speaking, and it would be as though only seconds had passed by. And I still feel his presence today, so it seems true love can transcend life and death as well.

Few of us think about the negative traits of those we have lost, as their dying gives us a new realisation, new lenses in which we see the richness of our love and emotions for that person in its rawest and truest form, usually for the first time. Perhaps we realise that true love, is when we love because of everything, and in spite of nothing.

I wonder what life would be like if we brought these new lenses into our everyday lives? How would we treat our families if their flaws slipped from our consciousness and morphed into charming idiosyncrasies and reasons to love more, and not less. When we speak about death, and the love that flows from our hearts and those around us, we breathe new life into our relationships.
500 WORDS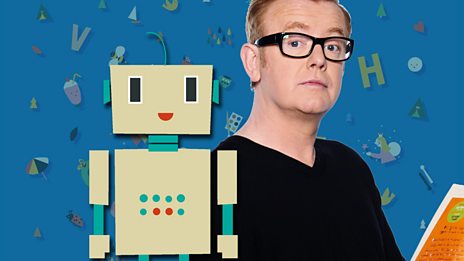 Featuring celebrity videos and top writing tips!
Free download
Catch up with the latest Breakfast fun with Chris Evans. Hear the best stories and the biggest…