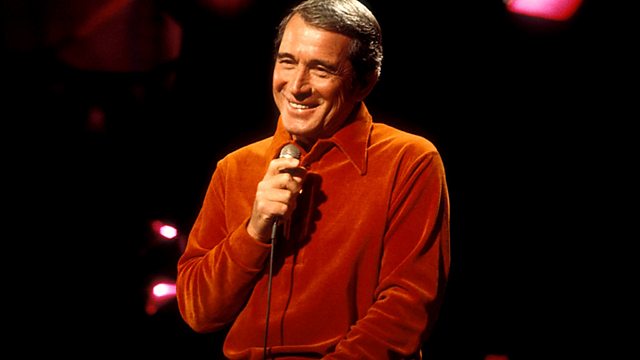 Perry Como: The Singing Barber
Jimmy Young recalls the remarkable 60-year career of one of the best-loved and certainly most laid-back entertainers of the 20th Century.
Perry Como started his working life cutting hair in a barber shop and went on to sell over 100 million records, pack concert halls all over the world and perform in the White House and before the Queen.
Star contributors to the programme include Burt Bacharach talking about how Perry came to record one of his early compositions 'Magic Moments' and the impact its success had on his own career.
Val Doonican, who was often referred to as the Irish Perry Como, reveals how the Italian-American singer inspired his own singing style and television shows.
Singer Leo Sayer and veteran American comedienne Kaye Ballard fondly recall working on Perry's television shows. They both remember Perry as a model professional and one of the nicest people they ever met.
And Jimmy Young reveals how he actually beat Perry in the charts when they both released recordings of the same song.
Jimmy traces Perry's career from his musical debut playing the euphonium in a marching band to becoming one of the most successful singers of all time.
In rare archive recordings, Perry talks about how he nearly quit the music business to return to being a barber, the disaster of his Hollywood movie career and the truth behind his laid-back image.
Jimmy Young reveals the magic of the magic moments man.