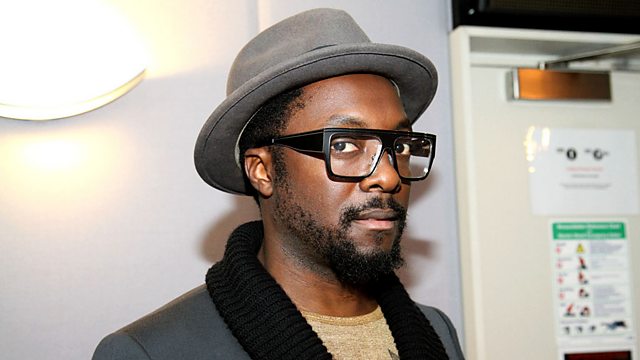 Monday - Will.i.am Drops In (Literally)
06:35 – Lots to talk about. The incredible weekend of football, Chris driving a ferry, Tina's got new glasses, The Sony Awards tonight, which we're not bitter about, and Dave was bored on a train yesterday.
07:20 – Classical class and we talk snotty noses and the dance event in Paignton this Saturday. We then talk about Aled's exciting journey on the Aberystwyth escalator. We should go there again soon, and film ourselves on the famous moving steps
07:35 – More about Aberystwyth and the new arrivals to the town in terms of facilities
07:45 – Chris and Dave count down the chart from 10 to 1
07:50 – We talk about Rita Ora being hot, and Aled admits to taking photos of people in the street that he finds hot, which we all agree is beyond weird
08:05 – More about Aled and his secret photo taking. Dom is also scarred from a comment his wife made 11 years ago about Italian men being gorgeous. There are apparently loads of websites where people publish pics of random fitties, which must be awash with secret snaps of us
08:20 – We give out the question and all the details for the Torbay competition
08:45 – Will.i.am just happens to drop in for a chat and to play us his new track.
09:05 – We have a little natter about what happened just then. It's an unexpected start to Willy week!
09:35 – We talk about what an amazing weekend it was once again in the world of football
09:45 – Carpark Catchphrase with Nick against himself
10:00 – Handover with Fearne about Will.i.am and the soundclash at the weekend