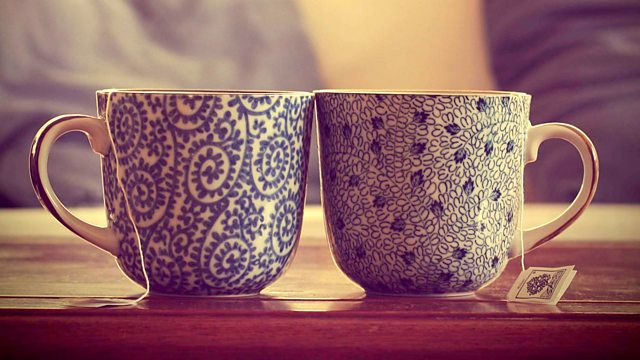 Sunday Edition
Listen in pop-out player
Fi Glover presents the Sunday edition of Radio 4's series capturing the nation in conversation: in today's programme, we meet Darren and Jeremy from Cardiff, whose conversation about the particular bonds of male friendship was recorded by Radio Wales. And from Radio Lincolnshire, a conversation between a grandfather and granddaughter whose life experiences have differed widely, but whose closeness is all too apparent. While Radio Berkshire brings us a mother-son encounter about a family past blighted by sectarian violence in Northern Ireland.
The Listening Project is a new initiative for Radio 4 that aims to offer a snapshot of contemporary Britain in which people across the UK volunteer to have a conversation with someone close to them about a subject they've never discussed intimately before. The conversations are being gathered across the UK by teams of producers from local and national radio stations who facilitate each encounter. Every conversation - they're not BBC interviews, and that's an important difference - lasts up to an hour, and is then edited to extract the key moment of connection between the participants. Many of the long conversations are being archived by the British Library which they will use to build up a collection of voices capturing a unique portrait of the UK in the second decade of the millennium. You can upload your own conversations or just learn more about The Listening Project by visiting bbc.co.uk/listeningproject
Producer Marya Burgess.
Last on