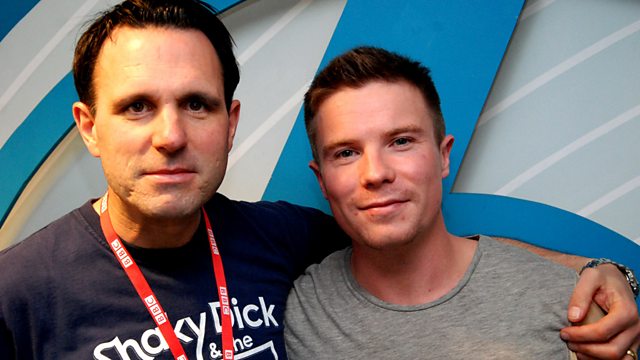 08/05/2012
Tuesday sees actor Joe Dempsie, who is currently appearing in Game of Thrones, joining Shaun after 9am. He started his TV career playing Chris in the original cast of Skins on C4. After leaving the drama in series two, he has since starred in some of the best and most original TV dramas this country has produced, most recently the award-winning This Is England 86 and acclaimed British horror series, The Fades.
Joe trained at the Nottingham TV Workshop which has produced some of the best acting talent working in film and TV today - Samantha Morton, Toby Kebbell, Vicky McClure, Lauren and Michael Socha to name a few.
Joe has just finished working with Krystoffer Nyholm, director of The Killing - arguably Norway's most successful drama which received global critical acclaim last year. Murder will be a one-off primetime drama coming to the BBC this Autumn that will mark Krystoffer's directorial debut in the UK.
All this plus a rib-tickling satirical romp through the day's news and events, to the perfect morning soundtrack for anyone music-lover; from northern soul to new folk; rock 'n' roll to indie disco.
Last on