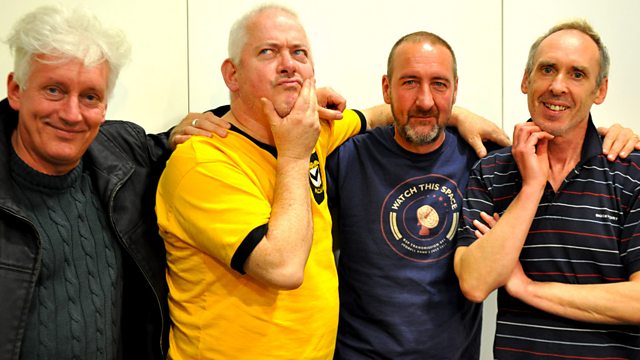 The Three Johns
Hello there, look who we have in session tonight! Only the blooming Three Johns that's who!
Jon Langford, John Hyatt and Phillip "John" Brennan are currently back with a five date tour around the UK, the first live dates since 2006. The Leeds based band that formed back in 1981, just before the Royal Wedding of Prince Charles and Diana, were totally different to Langford's main band The Mekons.
The Three John's were a silly/serious bunch at the height of Thatcher's Britain who played pure pop punk with a left leaning and were often seen as a socialist band. But as they were once quoted saying; "We're not a socialist band. We're a group of socialists who are in a band. It's a fine distinction but an important one".
Last on
Today's Most Popular Tracks
Most added tracks from this show