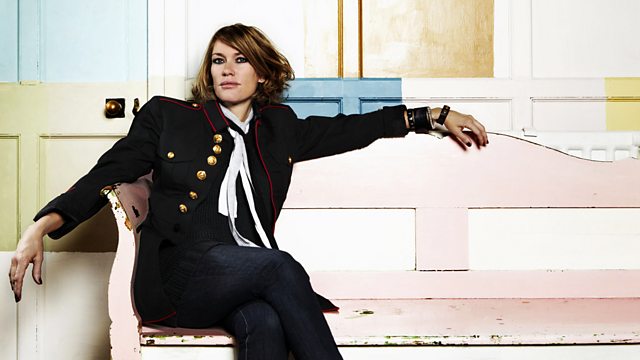 06/05/2012
As part of 6 Music Celebrates: The Written Word, Cerys is joined by Musa Okwonga, a poet and musician of Ugandan descent. He is one half of The King's Will, an electronica outfit that blends poetry, music, and animated videos. He will be blending his live poetry with music as part of Cerys' weekly feature Poetry in Motion.
Cerys discusses new book Will Oldham on Bonnie "Prince" Billy, the written conversations of Will and his long-time friend and associate Alan Licht, who probes his highly individualistic approach to music making and the music industry.
There will also be live music from Scottish folk rock band Trembling Bells who have joined forces with Bonnie "Prince" Billy for a collaborative album The Marble Downs, which was released on Honest Jon's Records. The band have also been touring together and will be performing tracks from the album.
Dahl for Cerys
This will feed 2 people a large dinner of Dahl and rice or 4 people if you cook other dishes.
Red Lentils (these look salmon pink but turn yellow whilst cooking)
Fresh Ginger
Turmeric
Ghee
Coriander Powder
Chili Powder
Cumin Seeds
Black Mustard Seeds
Tomatoes
Fresh Coriander
Fresh green Chilies
Put your red lentils (about 250g) into a pan with half a teaspoon of turmeric and a grated inch of fresh ginger. Cover with twice as much water and bring to the boil. Keep the dahl bubbling and scum will rise to the surface which you should keep skimming off with a large spoon and chucking away. Keep adding water as necessary to obtain the consistency of dahl you like.
The lentils should become a smooth mixture after about half an hour's cooking. Once it's completely smooth the dahl is cooked.
In a dry frying pan heat a flat teaspoon of mustard seeds until they are popping and then add an equivalent amount of cumin seeds. Don't burn them!
Add a flat desert spoon of ghee to the pan and once it's melted add a good pinch of coriander powder, chili powder, and then a couple of finely chopped tomatoes and chopped fresh green chilies to your taste. Allow to heat through but not cook. Put the mixture into the dahl and allow it to simmer for a few minutes. Add salt to taste and then the freshly chopped coriander.
Serve with plain basmati rice, cucumber raita, tamarind chutney and grilled peppery papad. Enjoy!
Nikki Bedi
Last on