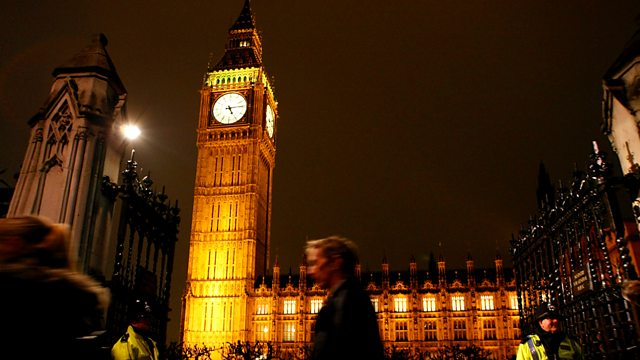 10/05/2012
The Queen may have departed from Parliament but the debates on the Queen's Speech are only just beginning. Both MPs and peers took part in lively discussions on different aspects of the Government's programme. Home Secretary Theresa May spoke about law and order issues in the Commons, while Lord Strathclyde led a debate on constitutional changes, in the House of Lords.
Also on the programme:
* Arguments fly in the Commons over the Government's decision to block a so-called 'Health Risk Register', detailing what the effects might be of the recent Health Act's changes to the running of the NHS in England .
* Peter Mulligan reports on the Government's U-turn over the type of jet fighter aircraft that will fly from the Royal Navy's new aircraft carriers.
Last on