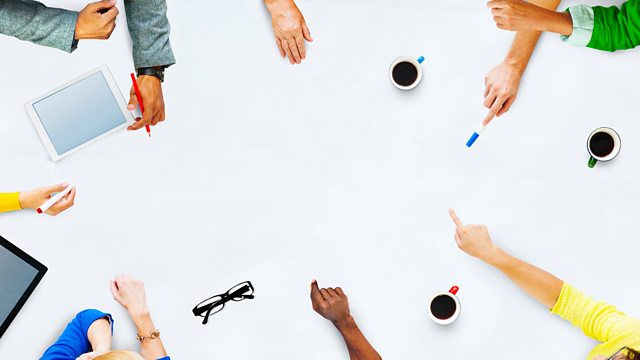 Bank to Basics
Listen in pop-out player
Bank to basics.
Britain's big four banks are being challenged by newcomers. Peter Day asks what new arrivals on the high street have to do to prize customers away from their traditional loyalties.
The Government wants more competition in banking with the aim of getting a better deal for customers who have been complaining about the service they receive in record numbers. There are key developments taking shape but will they be enough to create bigger banks to compete with the big boys?
Well, Virgin Money has bought Northern Rock and Lloyds is currently negotiating to sell more than 630 branches, possibly to Co-Op Bank. Meanwhile, newer banking players like Handelsbanken and Metro are expanding, promising better local customer service and in some cases, that elusive thing - a bank manager. Big retail names like Tesco and Sainsbury's have banking licences and hope to grow the business from the financial products they currently offer. Shawcross Bank and Aldermore Bank aim to take small business customers away from the high street banks.
But there are big stumbling blocks to competition. The big four - Lloyds Banking Group, RBS/Natwest, Barclays and HSBC have an eye watering 77% market share of personal current accounts, and 85% of Small and Medium Enterprises current accounts.
There are other factors too which complicate the picture. While the technology may be cheaper to create a new banking platform, banks will shortly have to hold more ready capital to prevent any future financial crises.
So can the newcomers really make a dent in the big four's domination of UK banking?
Producer Lesley McAlpine
Editor Stephen Chilcott.
Last on