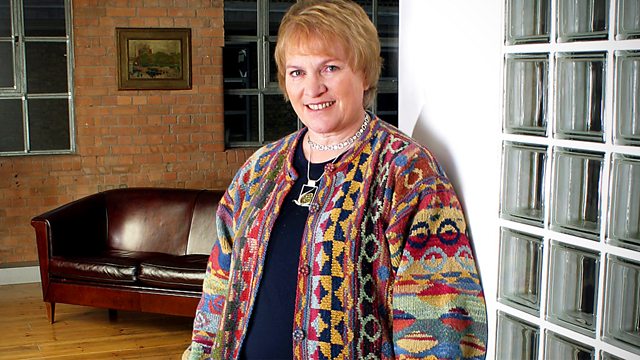 Dr Rodrigo Medellin, Hannah Rothschild, Michael Ashton, Sir Roger Carrick
Listen in pop-out player
Joining Libby Purves will be bat expert Dr Rodrigo Medellin, filmmaker Hannah Rothschild, playwright Michael Ashton and former diplomat Sir Roger Carrick.
Dr Rodrigo Medellin is a scientist and bat expert. He will become the first recipient of the Whitley Fund for Nature's Gold Award for outstanding achievement in nature conservation in recognition of his efforts to de-demonise vampire bats. He has also successfully re-established Mexico's lesser long-nosed bats which are about to be taken off of the endangered species list. He is International Union for Conservation of Nature (UCN) Ambassador for the 'International Year of the Bat'.
Hannah Rothschild is a writer and filmmaker. She is also the great niece of Pannonica Rothschild who left her husband and five children to live among the black jazz musicians in New York and whose great love was the legendary Thelonious Monk. Hannah first heard about her eccentric great aunt at the age of 11 and has been investigating her life ever since. Her book, 'The Baroness - the search for Nica, the rebellious Rothschild' is published by Virago. The documentary 'The Jazz Baroness', directed by Hannah, is also available on DVD by 3DD Productions.
Michael Ashton was a human rights lawyer before he served a prison sentence for fraud. In prison he learnt playwriting through the Synergy Theatre Project, winning an award for his first play 'The Archbishop and the Antichrist'. His new play, 'The Beekeeper' - based on true events - tells the story of the relationship between the camp's Kommandant and a prisoner who survived Auschwitz because he was a skilled beekeeper. 'The Beekeeper' is at Waterloo East Theatre, London.
Sir Roger Carrick is a former British diplomat. His book, 'Diplomatic Anecdotage - Around the World in 40 Years' recounts his memories of life working in the British diplomatic service. Roger has been posted around the world from Bulgaria to Berkeley and Indonesia to Australia. He was shadowed by the secret police in Sofia, witnessed the 1968 riots in Paris, and negotiated the withdrawal of British troops from Singapore. His career includes positions as ambassador to Indonesia and High Commissioner to Australia. 'Diplomatic Anecdotage - Around the World in 40 Years' is published by Elliott & Thompson.
Producer: Paula McGinley.
Last on