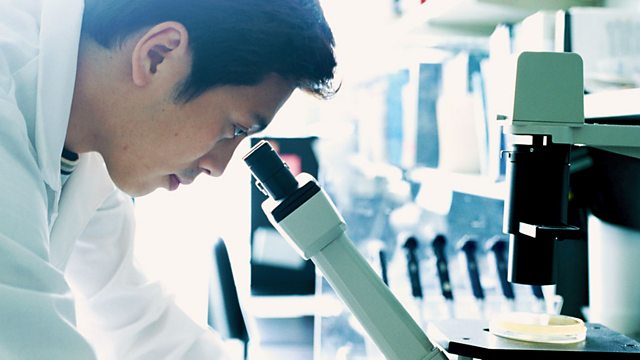 The fight against cancer
Listen in pop-out player
On Tuesday's Call You and Yours we'll be taking a look at Cancer care. Our attitudes, the treatments available and the way that cost shapes the care we receive.
The UK has the 22nd highest cancer rate across the world. Every year 266.9 out of every 100,000 people in the UK develop some form of the disease. Women in the UK have the 12th highest cancer rate in the world while men in the UK have the 33rd highest cancer rate in the world.
The most common cancers in women are breast, ovarian and lung while men have higher rates of cancers in the bowel, prostate and bladder.
What's our attitude to the disease? Scientists estimate about a third of the most common cancers in the UK could be prevented though diet, physical activity and weight. Are we as individuals pro-active in maintaining our own health? Or do we think that it won't happen to us?
What happens when we get cancer? What treatments are out there?
So how much do we know about the cost and effectiveness of cancer care? What are the issues that drive up the cost of care and does it provide great improvements in health outcomes. What impact does the economics of care have on the individual and societal impact of cancer treatments.
Where and how is the money spent? Will better research allow us predict how rates of cancer will decline or rise in years to come?
We want to hear what you think. 03700 100 444 is the phone number - dialling will cost you the same as a call to an 01 or an 02 number - you can e-mail via bbc.co.uk/radio4/youandyours, and you can text to 84844.and if you do that you'll be charged your standard operator message rate, and we may call you back on that number.
Last on