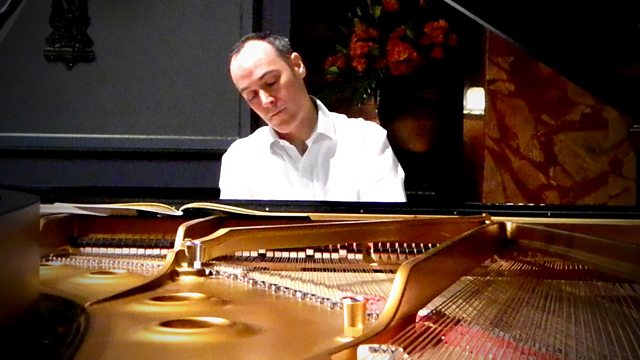 Portraits Day - Leon McCawley
Live from Wigmore Hall in London. For Portraits Day, Catherine Bott introduces a recital by pianist Leon McCawley, who plays two Chopin Nocturnes, Debussy's baroque-inspired suite Pour le Piano, and Schumann's affectionate canvas of miniature character portraits, Carnaval.
FULL PROGRAMME
Chopin: Nocturne in C minor, Op. 48 No. 1
Chopin: Nocturne in E major, Op. 62 No. 2
Debussy: Pour le Piano
Schumann: Carnaval
Leon McCawley (piano).
Last on