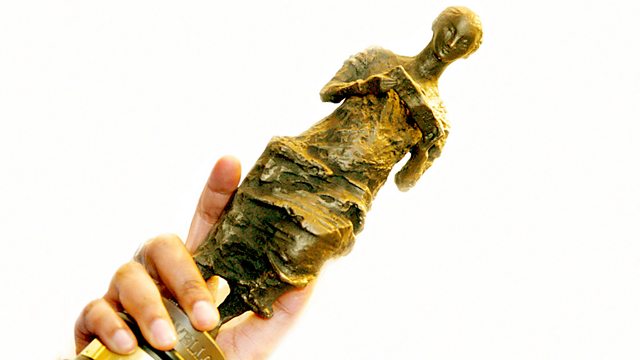 Ivor Novello Awards Special
Friday Night is Music Night salutes the Ivors!
Question -
What do George Michael; Eric Coates; Elton John, Lonnie Donegan and Nelly the Elephant all have in common?
Answer -
They are all recipients of an Ivor Novello Award - given annually to reward excellence in British music writing.
The Ivor Novello Awards or "Ivors" are given annually to honour excellence in British music writing. Named after the song writer; composer and actor Ivor Novello - the awards were first held in 1956. Back in 1948 the lyricist Eric Maschwitz suggested the idea of awards to honour British song writers and composers at a time when the music scene was mostly dominated by American music. Maschwitz wrote the words to "A Nightingale Sang in Berkeley Square" and "These Foolish Things". He worked in BBC Radio and Television and wrote many light operas. 8 years later the first Ivor Novello Awards were presented at the Theatre Royal Drury Lane. Amongst the recipients in that first year - a special award to light music composer Haydn Wood and Eric Coates for his Dam Busters March. Jack Payne received a special award and the Best Musical went to "Salad Days" by Julian Slade and Dorothy Reynolds.
This year's awards are announced next Friday so in this special Friday Night is Music Night concert live from the Watford Colosseum the BBC Concert Orchestra pay tribute to the last 55 years of winners including scores by John Barry; Andrew Lloyd Webber; Elton John; Lennon and McCartney as well as music from the man who gave his name to the awards - Ivor Novello.
Guest vocalists include West End stars Matt Rawle and Alison Jiear and the evening's very special guest is the multi- talented singer / songwriter and producer Mike Batt. .
Paul Gambaccini who has been Master of Ceremonies at the last 25 years of Ivor Awards presents the concert and Richard Balcombe conducts.
The concert comes live from the Watford Colosseum.
Last on