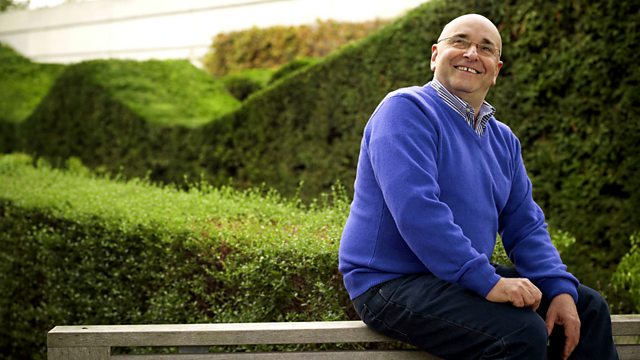 Portraits Day
A selection of music including the Essential CD of the Week: Frederick Fennell conducting the London Pops and Eastman-Rochester Pops Orchestras:
MERCURY LIVING PRESENCE 434 356-2
9.30am
A daily brainteaser and performances by the Artist of the Week, the clarinettist Eduard Brunner.
10.30am
Today is Portraits Day on Radio 3 where each piece is reflecting a person in music, creating an extensive musical gallery of personalities. Today's programme will be exploring the people behind the music, and finding out why they have inspired composers. Today and throughout the week Rob Cowan's guest is the portrait painter Jonathan Yeo. Jonathan introduces his essential pieces of classical music. Rob is also joined throughout Monday morning by journalist Helen Wallace, with whom he will discuss the various musical portraits featured on Essential Classics, ranging from Elizabethan figures to Mao Tse Tung.
11am
Rob's Essential Choice
Berg
Violin Concerto
Arthur Grumiaux (violin)
Concertgebouw Orchestra, Amsterdam
Igor Markevitch (conductor)
DECCA 480 0481.
Last on
Essential Classics: Guest Choices
Essential Choices on BBC Playlister - archive.