Add music you love and enjoy it with
Pulp

Disco 2000

(CD Single), Island, 6

Emin

Baby Get Higher

(CD Single), Saffron, 1

Jigsaw

Sky High

Billboard Top Hits 1975, Rhino

The Best Of Drive Time (Various Artists), Polygram TV, 7

(CD Single), Relentless Records

And The Road Goes On Forever Vol 1, Debutante

(CD Single), Mighty Village, 1

Roger Miller

King Of The Road

The No.1 Country Album (Various), Polygram Tv

Sunny Afternoon - Sound Of The 60's,V, Old Gold

Hits Of 1971 & 1972 (Various Artists), Polydor

(CD Single), Universal, 1

Acuff-Rose Opryland Music: 50th Anniv, Acuff-Rose Opryland

The Carpenters - Yesterday Once More, A&M

The Jimi Hendrix Collection, Universal

Bruce Springsteen

I'm On Fire

Bruce Springsteen - Born In The USA, CBS

Bryan Adams

Have You Ever Really Loved A Woman ?

Don Juan De Marco (Original S/Track), A&M
Pause For Thought

With Nick Baines, Bishop of Bradford.

Did you know that 200 years ago today Spencer Perceval was assassinated by John Bellingham in the lobby of the House of Commons? How could you possibly have forgotten that? He was the Prime Minister! He must be turning in his grave, wondering 'am I that easy to forget?'
Amazing, isn't it? Tell them in the pub that Spencer Perceval is dead and they'll wonder what all the fuss is about.
You know, I think one of the things we fear most is being forgotten. It really matters to us that our place in the world is marked - or, at least, noticed. So, we fear being forgotten, lost to the memory of those whom we love and who we hope love us.
And maybe that's the key. However anonymous we might be to the vast majority of humanity, it matters that someone loves us and will remember us when we slip from sight or shuffle off our mortal coil. 'A man without love' is a terrible fate - even if it is a great Engelbert song.
We all need love, don't we, but it comes with an inescapable logic: if you've received love, then give love. You can't say you love God while not giving flesh-and-blood expression to that love by loving your neighbour. That's the deal. And Jesus unashamedly commended the freedom and relief that comes from letting go of our selfish narcissism and finding that, as someone sang recently, 'Love will set you free...'
So, this morning my plea is dead simple: please release me from the fears and doubts that crave love and affection, and set us free to open up to the loving of those who love us simply for who we are. It's a great starting point. And when it comes to the last waltz in this world, at least we will know that we will never be forgotten.
Or, if all else fails, we can always hear the last words of God: I can't stop loving you...
BBC Playlister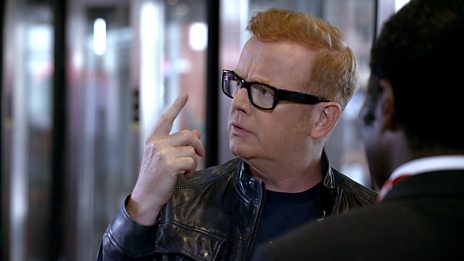 Chris has a song stuck in his head - but what is it? That's why he needs BBC Playlister!
500 WORDS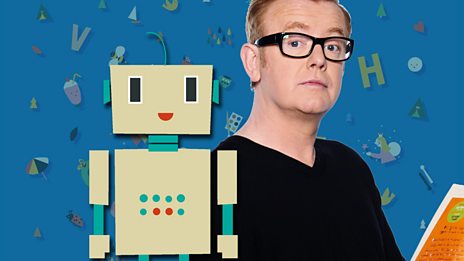 Featuring celebrity videos and top writing tips!
Podcast
Catch up with the latest Breakfast fun with Chris Evans. Hear the best stories and the biggest…