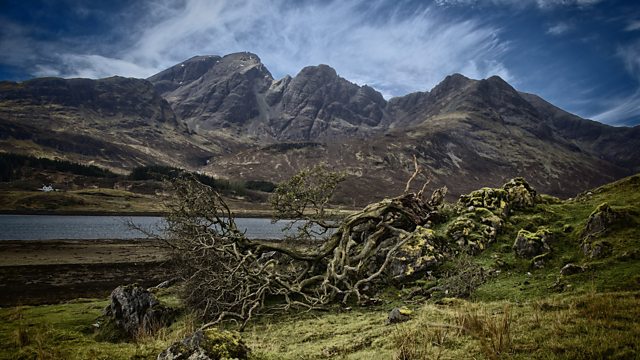 05/05/2012
Smartphones help patients manage long term illnesses in rural Scotland. We discover how technology could cut down on hospital miles and offer a more efficient way of treating diseases like diabetes in far flung parts of the country.
Scotland bucking the trend when it comes to butchery. Following reports that UK butchers are struggling to attract new blood into the industry, we hear how plenty of apprentices are signing up for a career as a butcher here in Scotland.
Is Scotland safe from the rampaging harlequin ladybird which is threatening to wipe out many of the UK's native ladybird species?
Euan joins an RSPB survey to assess the health of the bird colony on Ailsa Craig as the puffins and gannets prepare to nest.
As the Diamond Jubilee approaches, Mark visits Ballater where members of the community are collecting stones from local hills to build a cairn to commemorate the occasion.
Plus, we hear about plans to make Levenhall Links in Musselburgh a national nature reserve.
Art in the community. Mark visits Raploch near Stirling where artist Peter McCaughey has developed a giant chess board, amongst other things, to bring the community together.
And Peter and Helen complete the Run Balmoral 5 km race - tune in to find out who reaches the finish line first.
Last on