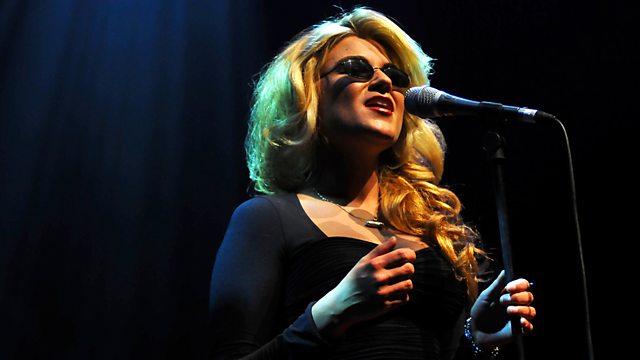 Melody Gardot at the Cheltenham Jazz Festival
Radio 2's coverage of the 2012 Cheltenham Jazz Festival continues with Melody Gardot's performance at the Big Top in Montpellier Gardens.
The Brazilian-born and US-based artist's route into music has not been without its challenges. Growing up in Philadelphia, she began taking music lessons at age nine, and was playing piano in local lounges by the time she was 16, but she didn't think of music as anything more than a hobby at the time. After being hit by a car and severely injured when she was 19, music became a key therapeutic element in her recovery process, and she began writing her own songs.
The Absence is the third record from Grammy-nominated Melody Gardot. It is produced by Heitor Pereira, a film composer and session guitarist, who shares Melody's enthusiasm for driving off the beaten path of Western pop, jazz, blues and soul.