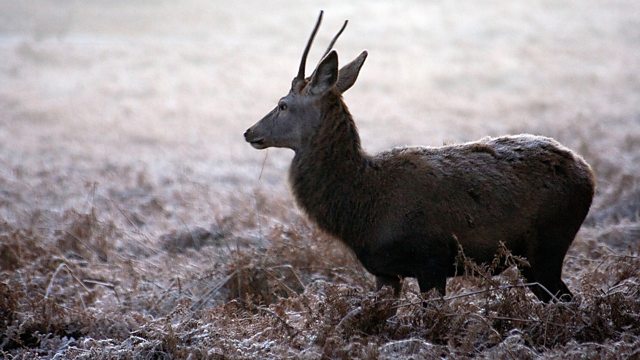 Bee Flies
Listen in pop-out player
There's a pretender on the wing. Joanna Pinnock joins naturalist John Walters in Devon to find out more about a bee mimic, the Dark Edged bee fly. With its reddish hairy body and rapier-like proboscis it's said to look part bee, part mosquito and is often spotted in gardens in Spring hovering and darting above the ground. The long proboscis helps it take nectar from deep within flowers rather like a hummingbird.
While this furry, buzzing, rather attractive fly is harmless to humans, its pretence of being a bee is to help its young get a good start in life by using others' nests. In Spring the female bee fly coats her eggs in dust to give them some added weight and then hovering near solitary bee nesting holes will flick her eggs at the entrance. As they develop, her larvae head inside the bee's nest and devour the emerging bee larvae. It's a fly-eat-bee world...
Producer: Sheena Duncan
Editor: Julian Hector.
Last on