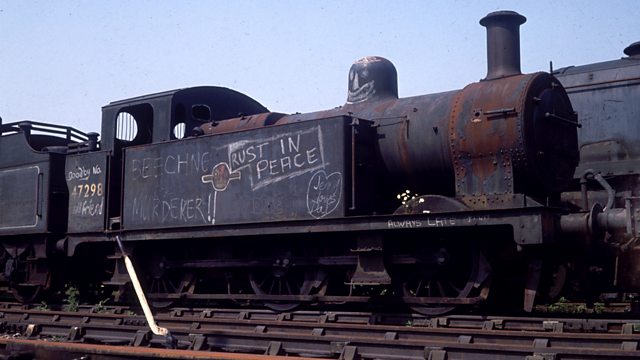 One Way Ticket - The Beeching Cuts Revisited!
Listen in pop-out player
When Dr Richard Beeching unveiled his little book 'Reshaping Britain's Railways' in the early 1960s the nation was left in shock at the scale of the cutbacks he was suggesting.
Britain's railways were losing millions every year. The rise of the car didn't help matters and the Government decided it was time to look afresh at the railways.
The original plan was to close 5,000 miles of railway and 2,000 stations. Around 70,000 people would eventually lose their jobs.
It's acknowledged that Dr Beeching's cuts were seismic but what impact did the decisions made in the early 60s have on future rail policy in the UK? And how much of Beeching's vision for the railways, including more focus on Inter City services, has been realised?
Here Michael Portillo revisits the archives and the events of 1963, hears from some of those working in the industry at the time and looks at how some lines were eventually resurrected and revitalised while others weren't.
As part of the programme Michael travels along the scenic Settle to Carlisle line which lost many of its stations during the Beeching cuts, he hears from rail expert Christian Wolmar and speaks to Richard Spendlove - writer and creator of TV series Oh Dr Beeching who at the time of the cuts was a Station Master in Cambridgeshire.
He also hears from former Transport ministers and secretaries about how the Beeching cuts impacted on Government rail plans and policy over the past five decades.
Finally given the recent huge rise in rail usage, the programme assesses what Dr Beeching would have made of the state of Britain's railways today.
Produced by: Ashley Byrne
A Made in Manchester Limited Production for BBC Radio 4.
Last on