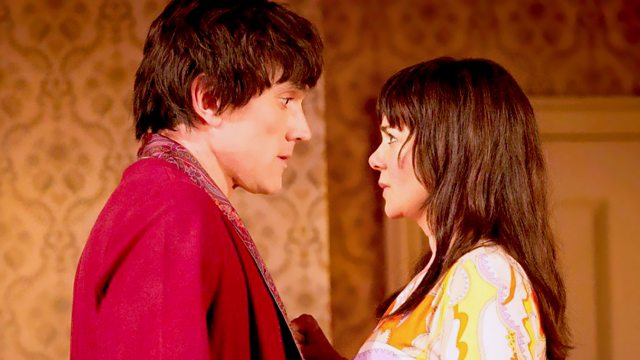 05/05/2012
Listen in pop-out player
Tom Sutcliffe and his guests poet Cahal Dallat, anthropologist Kit Davis and academic and critic John Mullan review the week's cultural highlights.
The three acts of Mike Bartlett's play Love, Love, Love at the Royal Court in London are set in 1967, 1990 and 2011 respectively. The action follows Kenneth (Ben Miles) and Sandra (Victoria Hamilton) from when they first meet through their subsequent life together (and apart).
The Marlowe Papers by Ros Barber is a verse novel which adds a twist to the life of Elizabethan poet and playwright Christopher Marlowe. Marlowe tells his story, from his days at Cambridge when he was recruited as a spy, but his death in a tavern brawl isn't as fatal as some might think...
Juan of the Dead is Cuba's first zombie film. Writer and director Alejandro Brugues uses the genre to make some points about the anti-Americanism of the Cuban government and the resourcefulness and stoicism of the Cuban people.
The Israeli television drama Prisoners of War (Hatufim) provided the inspiration for the US series Homeland. Two Israeli soldiers have been returned after 17 years in captivity and face the challenge of fitting back into a world which has changed enormously.
Bauhaus: Art As Life at the Barbican is the largest exhibition covering this influential German art movement to be staged in the UK for over 40 years.
Producer: Torquil MacLeod.
Last on