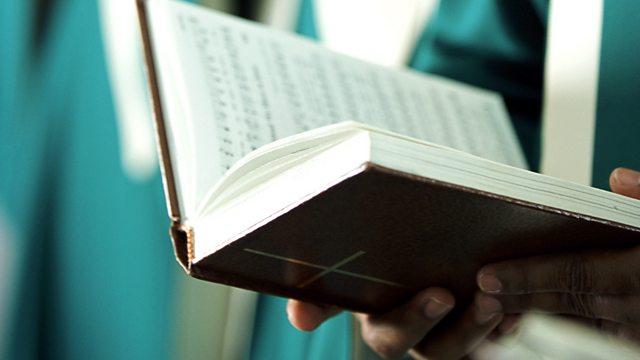 30/04/2012
For Live and Listen Again please follow the link at the top of this page.
Earth and Heaven
Heavenly bodies
From Albany Road Baptist Church, Cardiff, led by the Rev. Roy Jenkins with the Welsh Chamber Singers.
Conductor: Avril Harding. Organist: John Cheer
Reading: 1 Corinthians 15:35-44
MUSIC
Jesus lives, thy terrors now ST.ALBINUS
Eternal light NEWCASTLE
I'll praise my maker MONMOUTH
Choir: Welsh Chamber Singers
Organist: John Cheer
MD: Avril Harding
Producer Lisa Hawkins.
Last on