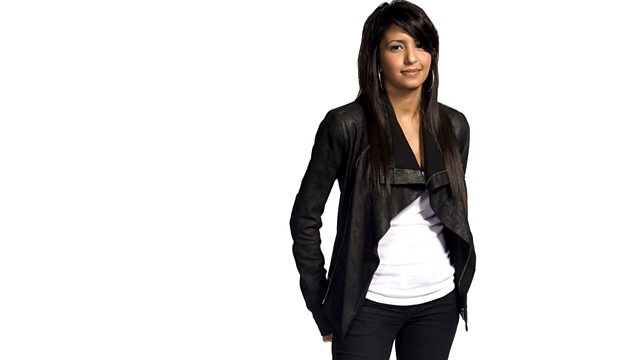 VIP mix from B.Traits and DJ Kayper's Beastie Boys tribute mix!
DJ Kayper provides the ultimate Friday night party, Dubstep, Hip-Hop, Dance, Desi and so much more mixed in! Setting you up for the weekend, Kayper brings you her specially produced Party mix, the late night mix is dedicated to MCA from the Beastie Boys, hear classic tracks from the band mixed up by DJ Kayper. Nas, The Don, do you know that sample? Heard it before? Join in a guess the sample as DJ Kayper goes beat digging in Beatroots.
This week, we invite DJ and Producer B-Traits to provide the VIP mix. The first and only Digital Soundgirl from the Digital Soundboy label collective headed by the legendary Shy FX. B-Traits has recently been signed to BBC Radio 1's In New DJ We Trust rosta bringing you the best and new in UK and World Bass music.
Get involved with the show, Text in on 81869 or E-mail kayper@bbc.co.uk.
Last on