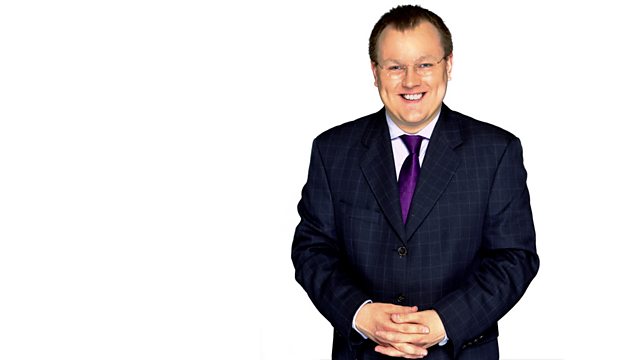 29/04/2012
Joining Declan in the studio are Edwin Booth, the 5th generation of his family to run the Booths supermarket chain, Diane Coyle of Enlightenment Economics, and Pamela Petty, Managing Director of Ebac, the dehumidifier manufacturers. They'll be discussing the double dip recession, and whether or not we should "Buy British".
Reporter, Edwin Mitson, is near Skipton with a company that's having a 2nd borehole dug in its grounds to give them an alternative supply of water.
Plus the subject of this week's Mandarin lesson from Iris is all about dairy.
Last on