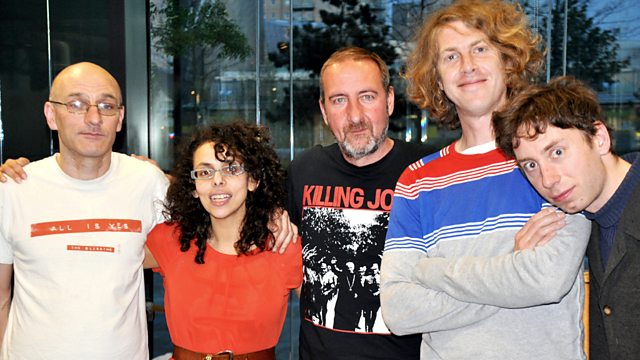 The Liftmen
Bristol based The Liftmen are in session tonight. The band comprises Rasha Shaheen (bass and vocals); Jamie Whitby-Coles (drums); Neil Smith (guitar and vocals); and Sam Wisternoff (electric noise).
The first single was a double A-sided, red vinyl 7" of Meatraffle and Backwards, released in 2003, with an accompanying video. This helped bring the Liftmen to the attention of Twisted Nerve's head honcho, Andy Votel.
Twisted Nerve have been releasing their music ever since, including new album Luftwaffe Pond. The band came to Marc's attention when Neil Smith came in with This Is The Kit and handed over a Liftmen CD ... twas instant love and Marc invited them in for a session toute de suite.
Last on