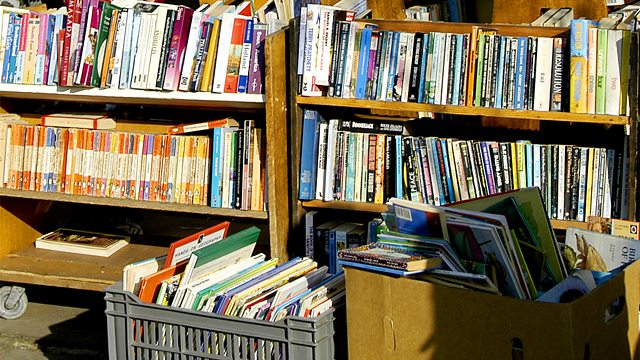 30/04/2012
Authors Jenni Fagan and Elizabeth Reeder join Clare to discuss their impressive debut novels and talk about making the transition from having the initial idea for a book, to having the discipline to write it, and, finally, having the luck and skill to get published.
We explore a gem of a Beatrix Potter collection at the AK Bell Library in Perth.
And it's a common dream for many of us to own a little bookshop one day but Steve Rapaport found that, far from being a case of discussing his favourite classics, dusting shelves and making the odd sale, his new venture requires him to draw on his various previous careers as a salesman, a student of computer science and a stage actor. He's joined by fellow independent bookshop owner Barry Young to discuss the dream and the reality.
Producer: Serena Field.
Last on