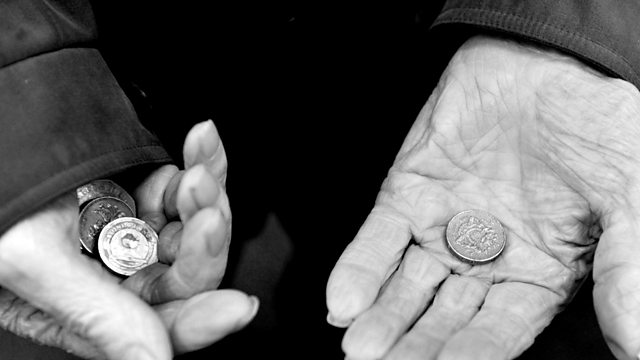 Food Banks
BBC Radio Scotland Investigation: Breadline Scotland looks at how a new food bank is opening every week across the UK and there's been a rise in the number of food banks in Scotland. They work by providing a three day emergency food supply to clients, a high proportion of which are working families.
Meant as a short term, emergency measure, poverty experts here welcome the work they do but are worried they mask the truth about food poverty.
We look at the work of the food banks in Canada which started as an emergency "temporary" and short term measure in 1981 and which are now well established, and ask whether other solutions, like those being put to use in South America could be used here.
Last on