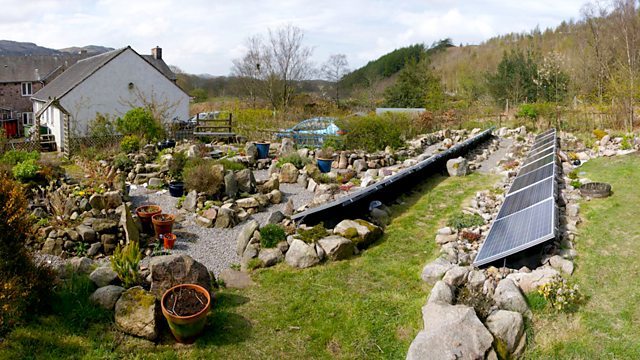 Postbag Edition, Sparsholt College
Listen in pop-out player
A drought-themed postbag edition, chaired by Peter Gibbs. The panellists are Matthew Wilson, Pippa Greenwood, Bob Flowerdew.
How to keep get your fruit and veg through the drought.
Questions addressed in the programme:
How can I redesign my wide but short garden, giving a nicer view than my garden fence but without casting too much shade?
Plants suggested were: Espalier Apples; Bamboo; Ornamental Quince; Clematis; Leycesteria formosa - Himalayan Honeysuckle
Is it safe to eat any part of Allium Triquetrum?
How can I best secure nets over peas?
How can you distinguish between courgette and marrow plants?
What is the best lawn mower for a small lawn enclosed by walls?
Why do some fruit trees need more than one pollinator?
Can the panel suggest low-growing plants which won't over shadow our ground level solar panels?
Plants suggested were: Dwarf Phlox; House Leeks - Sempervivums; Purple Saxifrage; low growing Junipers; African alpines; European Alpines
Which plants might be comfortable in a conservatory that is very warm in summer but extremely cold on winter nights?
Plants suggested were: Succulents; Cacti - Astrophytums, Living Stones, Easter cacti; Christmas cacti.
Could the panel recommend any florescent pink, yellow, blue and grey plants for a display to celebrate the 1977 single God Save the Queen by the Sex Pistols?
Plants suggested were: Gladioli; Chard; Begonia; Salvia Caradonna; Salvia Tanzerin; Colangela; Escholtzia; Petunias; Salvia Sizzler
Produced by Howard Shannon and Amy Racs
A Somethin' Else production for BBC Radio 4.
Last on