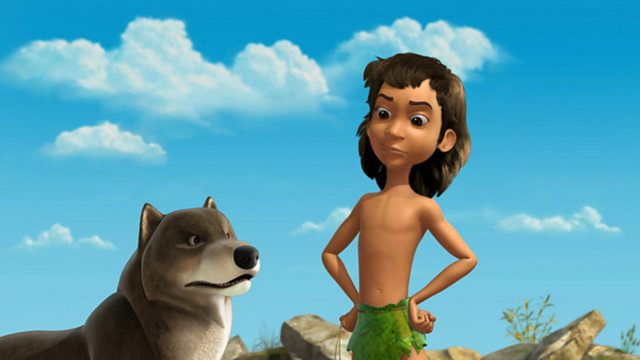 An Cadal Mòr/Sleeping Python
Tha Mowgli agus Bala a' co-fharpais ach tha Mowgli a' call a 'spòg shealbhach' anns an t-srì. Tha e a' fàs mosach ri bhràthar agus fìor mhì-mhodhail cuideachd. Feumaidh Mowgli a thuigsinn gu bheil e a cheart cho treun às aonais a chrios agus cuisean a chur ceart le Bala.
During a play fight with Bala, Mowgli loses his lucky charm. As a result he becomes bad-tempered and is very rude to his brother. Mowgli must learn that he doesn't need a charm to be brave and apologise to Bala.
Last on