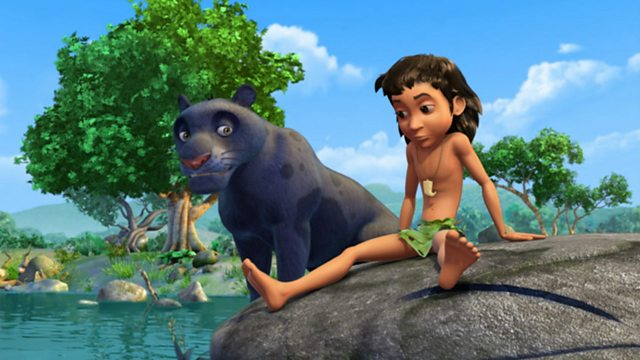 Kaa Fionasach/Itchy Twitchy Kaa
Chan eil Kaa ann an sunnd bruidhinn ri duine sam bith 's mar thoradh feumaidh Mowgli cuideigin eile a' lorg a fhreagras a' cheist aige. Tha e a' gabhail cuairt gu Uamh nam Muncaidh ach 's ann a tha cunnart mòr a' feitheamh air.
Mowgli is forced to visit the Monkey Lair when Kaa refuses to answer his questions. However, great danger awaits him in the land of mischievous monkeys.
Last on