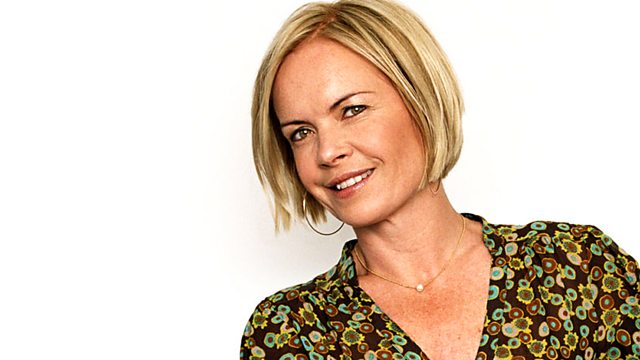 Russell Kane bringing comedy to his first novel The Humorist
Listen in pop-out player
Mariella Frostrup talks to comedian Russell Kane, who looks at the nature of humour in his first novel, The Humorist, through his protagonist Benjamin White, a leading critic for a satirical magazine called The Review, who is clinically unable to laugh - and is driven by this condition to pursue the concept of the killer joke to its logical conclusion. Russell Kane explains why writing is easier than stand up, talks about being a bibliophile and on how his love of writers from Flaubert to Trollope to Waugh is a constant source of inspiration.
Writing Britain - Wastelands to Wonderlands, at The British Library . Among its 150 exhibits are real gems including J.G Ballard's Crash, Katherine Mansfield's A Suburban Fairy Tale and Arthur Conan Doyle "at home" in the Strand Magazine. Jamie Andrews, senior curator at the British Library reveals how writers have both been inspired by and helped shape the nation's understanding of landscape and place
Updating The Classics: debut novelist Francesca Segal whose novel "The Innocents" transposes upper class New York of the 1870s into present day North West London's Jewish community talks with Professor of Literature at York University John Bowen about how and why to update the classics. Is there a danger of unfavourable comparisons - are there some books that ought to be left well alone?
Producer: Hilary Dunn.
Last on