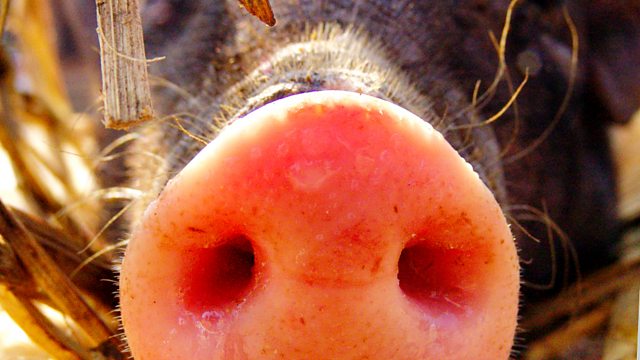 Dramatised by Archie Scottney
Charismatic Uncle Fred (Alfred Molina) is still at Blandings Castle masquerading as a 'brain doctor'. The Duke of Dunstable's lunatic pig-napping scheme continues. He calls in nephew Ricky. Money is involved, and maybe a chance for Ricky to marry Polly Pott. Lord Emsworth's prize-pig Empress of Blandings is purloined - and hidden.
Will all end happily? Will true love triumph? Even happiness for the Pig? Will our ageing hero, Uncle Fred, be able to leave for London, feeling that 'there are no limits to what I can accomplish - in the Springtime'? All-star cast directed by Martin Jarvis.
Cast:
Uncle Fred ..... Alfred Molina
Lady Constance ..... Patricia Hodge
The Duke of Dunstable ..... Christopher Neame
Rupert Baxter ..... Jared Harris
Ricky Gilpin ..... Rufus Sewell
Horace Davenport ..... Lloyd Owen
Mustard Pott ..... Julian Holloway
Polly Pott ..... Sophie Winkleman
Lord Emsworth ..... Martin Jarvis
P.G. Wodehouse ..... Ian Ogilvy
Lord Bosham ..... Simon Templeman
Pongo Twistleton ..... Matthew Wolf
Beach ..... Kenneth Danziger
Valerie Twistleton ..... Moira Quirk
Webster/Footmen ..... Darren Richardson
Singing Gardener ..... Mark Holden
Director: Martin Jarvis
Producers: Rosalind Ayres and Martin Jarvis
A Jarvis & Ayres Production for BBC Radio 4.
Last on
More episodes
Next
You are at the last episode